We are delighted to welcome back one of our oldest customers for his yearly pallet supply.
The order gives us the impressive responsibility of safely delivering some very special cargo all the way to Lapland, ready to be distributed in the small hours of the night before Christmas.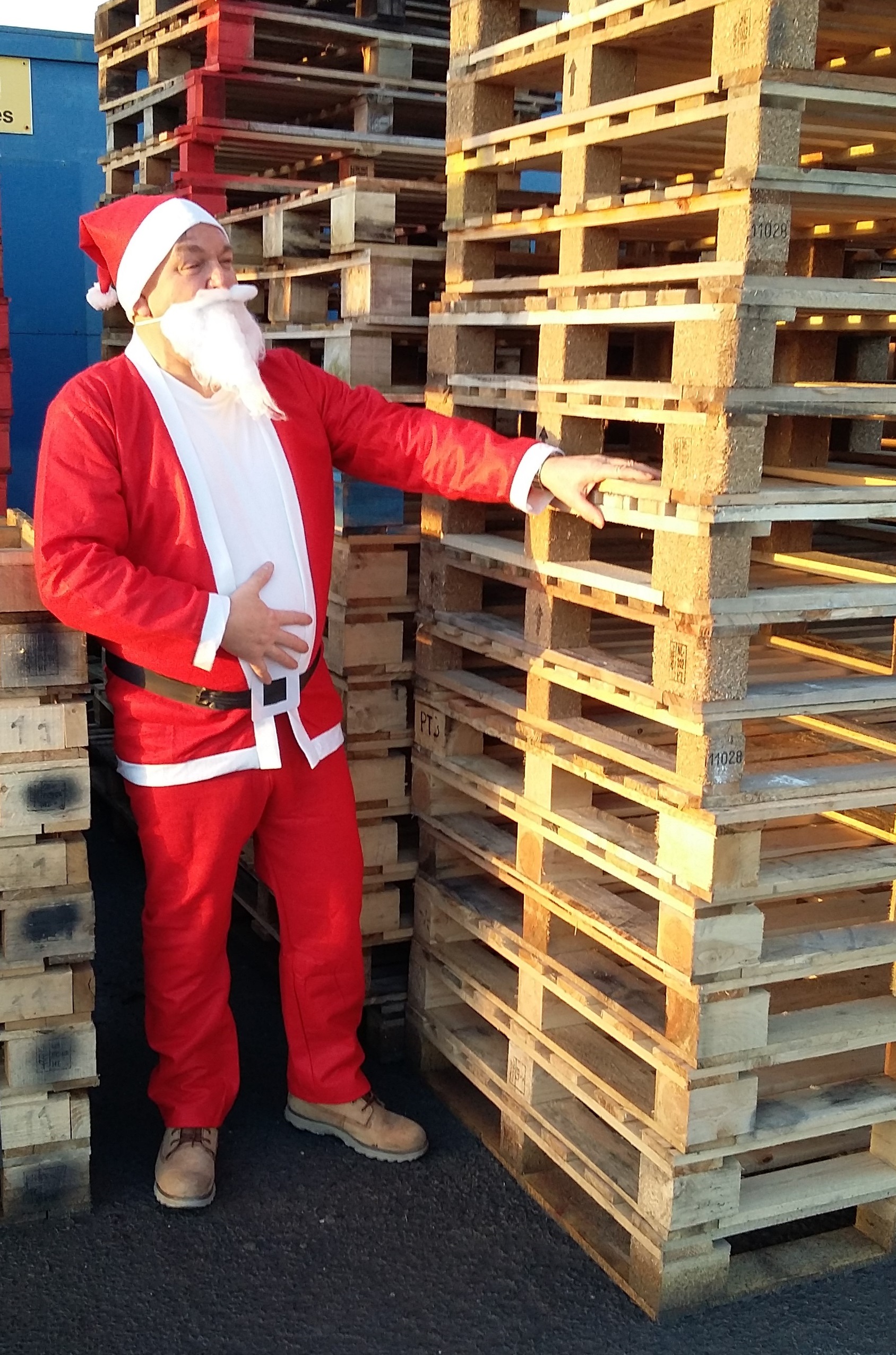 This is one of our favourite projects, and we always look forward to December when Santa's Christmas cargo list comes floating down the chimney.
RPS was approached by Santa Claus in its first year to supply pallets to help him load up his sleigh, and we're proud to say he's stuck with us as a loyal customer ever since.
Managing Director Gary Hudson said: "It's always a privilege to be asked to supply our pallets for Father Christmas and this year it's been very busy due to a surge in good behaviour. An increase of pallets required meant we've had to begin supplying them as early as August this year, well in advance of the usual start date in October."
We work directly with the elves in Lapland to arrange the transport of Santa's precious cargo, and without our prompt and reliable delivery service, many children would be left without their presents on Christmas morning.
Santa has a fantastic logistics team. Our Logistics Manager Janice Gibson spoke to the Elf Logistics Director of Lapland and was told: "It is an extremely busy time of the year but we have everything in hand. With proper planning we always manage to keep on track.
"The top priority for the elves however is to tend to the reindeer, keeping them fed and watered and ready for the big night. It's crucial we work with a pallet partner as magical as our reindeer to proactively manage our haulage around the world and RPS certainly fits the bill."
Have you shared any projects with Santa and the Lapland elves? Tweet us at @RPS_Limited and share your experiences!